All Bets
Will face masks be "the new normal"?
Description
Skeptics believe that COVID is a hoax, and the mask mandates are just a ruse to condition the population into becoming mindlessly obedient to the government. They say that wearing masks will become "the new normal" and the mandates will never be lifted.
Others believe that the mask mandates are only in place to stop the spread of a deadly disease, and will be lifted when that disease is no longer a threat.
Regardless, will the mandates still be in place a year from now?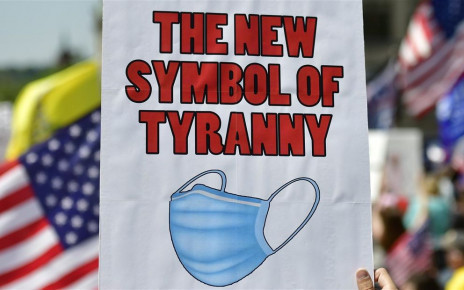 Decision Logic
Resolves to YES if ANY state in the US still has a universal mask mandate/ordinance in place as of April 14, 2022, according to https://www.multistate.us/issues/covid-19-mask-mandates-by-state or https://www.aarp.org/health/healthy-living/info-2020/states-mask-mandates-coronavirus.html or https://www.usnews.com/news/best-states/articles/these-are-the-states-with-mask-mandates
Resolves to NO if all mask mandates have been lifted.
CLOSING IN
2021-10-14 12:15:00
12:58AM, Apr 15, 2021 UTC
12:15PM, Oct 14, 2021 UTC
12:40AM, Apr 15, 2022 UTC
2.985xCurrent Time-Weight Multiplier