All Bets
Will Penn Pres election winner be confirmed on Nov 3?
Description
Winner of bet is based on if CNN and Fox News both project the winner of the 2020 Presidential election for the state of Pennsylvania. Example - bet resolves as Yes if CNN and FoxNews project Biden as winner of Pennsylvania on 1159pm on November 3, 2020.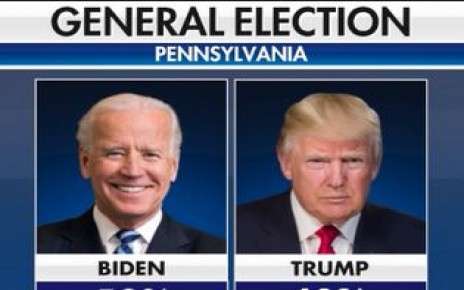 Decision Logic
Outcome of wager is determined based on if Fox and CNN both confirm the projected winner (i.e. Biden or Trump) for Florida on the night of the election (i.e. November 3, 2020). Projection must be unequivocal. If projected winner is given with ANY asterisk or caveat (i.e. Biden is projected winner pending resolution of legal challenges...or Trump is projected winner based on in person voting but not mail in voting) bet will not result in No.
1:34AM, Oct 12, 2020 UTC
1:00AM, Nov 1, 2020 UTC
2:00AM, Nov 5, 2020 UTC

CANCELLED
This bet has been cancelled!
Reason: As requested.
YES
| | |
| --- | --- |
| Volume: | 0.0000 |
| # of Bets: | 0 |
NO
| | |
| --- | --- |
| Volume: | 0.0000 |
| # of Bets: | 0 |