All Bets
UK General Election - Overall Majority
Description
Which party will gain an overall majority of parliamentary seats at the next UK general election?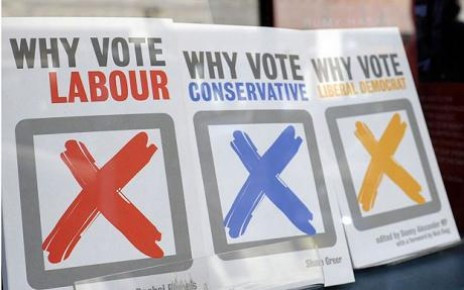 Decision Logic
Which party will win more than half the seats at the 2017 UK General Election on 8th June?
_
If no party achieves a majority then this bet will resolve as 'Hung Parliament'
_
Source: BBC
10:27AM, Apr 18, 2017 UTC
6:00AM, Jun 8, 2017 UTC
6:00AM, Jun 9, 2017 UTC

CANCELLED
This bet has been cancelled!
Reason: Only one option had bets placed on it. Next time, try sharing it with others!
Conservative Majority
| | |
| --- | --- |
| Volume: | 0.0000 |
| # of Bets: | 0 |
Labour Majority
| | |
| --- | --- |
| Volume: | 0.0000 |
| # of Bets: | 0 |
Hung Parliament
| | |
| --- | --- |
| Volume: | 0.0000 |
| # of Bets: | 0 |
Any Other Party Majority
| | |
| --- | --- |
| Volume: | 0.0000 |
| # of Bets: | 0 |