All Bets
Will Jussie Smollett be convicted of a crime?
Description
The trial of Jussie Smollett over his January 2019 hate-crime hoax is finally starting in Chicago.
Will Jussie get a criminal conviction of any kind for filing a false police report claiming he was attacked by Trump supporters (who, hilariously, were supposed to have yelled, referring to Democrat-controlled Chicago, "This is MAGA country!"), when in fact he had paid two actors from his television show to put a noose around his neck and rough him up a little? Or will his Hollywood money and racial background cause the jury to give him a pass?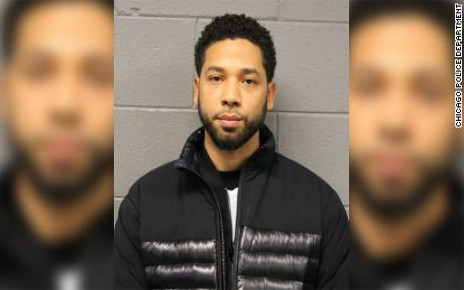 Decision Logic
Bet resolves to "CONVICTED" if Smollett is convicted of either a felony or a misdemeanor in this trial.
Bet resolves to "GOT OFF" if Smollett is not convicted of a felony or a misdemeanor.
Bet resolves to "MISTRIAL" if there is a mistrial for any reason.
Early resolution is possible. Bets made after announcement of a verdict or mistrial will be refunded.
Source will be general media outlets in the Chicago area, WGN, Chicago Tribune. Time will be determined by when the court announces the result.
10:20AM, Nov 29, 2021 UTC
5:00AM, Dec 3, 2021 UTC
7:57PM, Dec 10, 2021 UTC
Early Outcome

CANCELLED
This bet has been cancelled!
Reason: Only one person bet on it. Next time, try sharing it with others!
CONVICTED
| | |
| --- | --- |
| Volume: | 0.0000 |
| # of Bets: | 0 |
GOT OFF
| | |
| --- | --- |
| Volume: | 0.0000 |
| # of Bets: | 0 |
MISTRIAL
| | |
| --- | --- |
| Volume: | 0.0000 |
| # of Bets: | 0 |