All Bets

Will Russia take over more/all of Ukraine in 2022?
Description
In 2014, Russia invaded and annexed Crimea, and was well on its way to conquering all of Ukraine when invading Russian forces shot down MH17 and Putin was forced to back off.
.
In 2021, the Russian military has built up forces in eastern Ukraine, and accusations have been made that Russian agents were plotting a coup against the existing Ukrainian government. Conversely, Russia has reported irredentist propaganda that Ukraine is going to use chemical weapons against its ethnic-Russian population, and that Ukraine has sent agents into Russia to commit terrorist acts.
.
Russia has demanded that NATO withdraw from eastern Europe "or else".
.
Will the Russian takeover of Ukraine, politically or physically or both, be completed in 2022?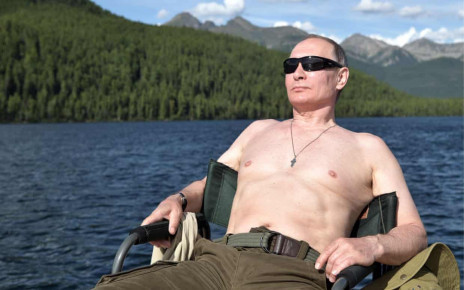 Decision Logic
REVERSAL: Russia is rolled back and Ukraine recovers some or all of its former territory.
STATUS QUO: no significant change in the current lines of control, Russia either chooses not to advance or fails (and doesn't retreat)..
ANNEX MORE: Russia invades and controls at least 10% more of Ukraine but does not control the entire territory.
CONQUERED: Russia conquers Ukraine, either annexing the entire country under direct Russian control or installing a replacement government. (A Ukrainian government-in-exile with no actual control may still exist.)
Because of time limits on bets, this bet's end date is December 1, 2022. This bet may resolve early, e.g., if Ukraine is fully taken over by midsummer. Time weighting is on.
CLOSING IN
2022-12-01 05:00:00
12:24AM, Dec 23, 2021 UTC
5:00AM, Dec 1, 2022 UTC
6:00AM, Dec 1, 2022 UTC

RESOLVED AT 6:35PM, Dec 1, 2022 UTC
Total Volume:
0.3797
This bet has been resolved!
The outcome was "STATUS QUO"
0.37974118

was split between

38

bettors.

REVERSAL
| | |
| --- | --- |
| Volume: | 0.1003 |
| # of Bets: | 2 |
STATUS QUO
| | |
| --- | --- |
| Volume: | 0.0827 |
| # of Bets: | 38 |
ANNEX MORE
| | |
| --- | --- |
| Volume: | 0.1767 |
| # of Bets: | 27 |
CONQUERED
| | |
| --- | --- |
| Volume: | 0.0201 |
| # of Bets: | 8 |