All Bets
Will Trump leave if he loses?
Description
If Trump were to lose the 2020 election would he accept the result & leave willingly? OR would he have to be removed by force? He has joked? about staying longer but would he really try to?
https://www.theatlantic.com/ideas/archive/2020/02/what-if-he-wont-go/606259
https://slate.com/news-and-politics/2020/06/trump-election-refusal-leave.html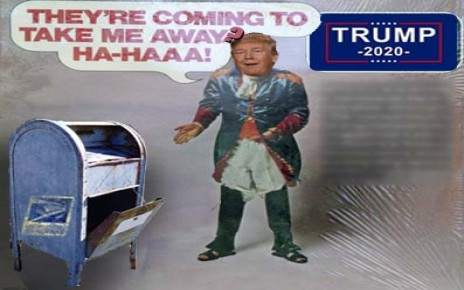 Decision Logic
If Trump LOSES the 2020 election & needs some help leaving or decides to try & hang around the white house beyond January 20th then he's refusing to leave.
The Twentieth Amendment says that the president's and vice president's terms "shall end at noon on the 20th day of January".
CLOSING IN
2020-11-03 05:05:00
6:51PM, Aug 14, 2020 UTC
5:05AM, Nov 3, 2020 UTC
4:55AM, Jan 21, 2021 UTC
2.140xCurrent Time-Weight Multiplier